Amy Grant performed Friday night at the Hard Rock Rocksino in Northfield and though for me it wasn't a planed stalk it worked out perfectly.
The evening started out with my team being knocked out of our volleyball playoffs and before going home my husband decided to use his free play up at the casino.
Of course a trip to the casino wouldn't be official without a Tweet of actions and locations which was seen by my stalkers in crime who just happened to be outside waiting for Grant to exit after the show.
I met up with my friends and the three of us waited patiently until security came over and asked us if we had tickets to the show. Of course we didn't and so we were told that we could not stand there.
PLAN B
We were never told this before but just in case, Shari jumped into action and bought three tickets at cheap from Vivid Seats. The good thing, we never had to use them, the bad thing we were out $15.00.
THE FINAL ACT
A small group had formed behind us but everyone was cool and calm, after what seemed like another 25 minutes Amy popped out.
It was cold so Amy's people were forcing her along pretty quickly, she signed I think items for everyone and even took a few pictures. Since I wasn't prepared for a stalk Shari let me steal a piece of paper from her autograph book.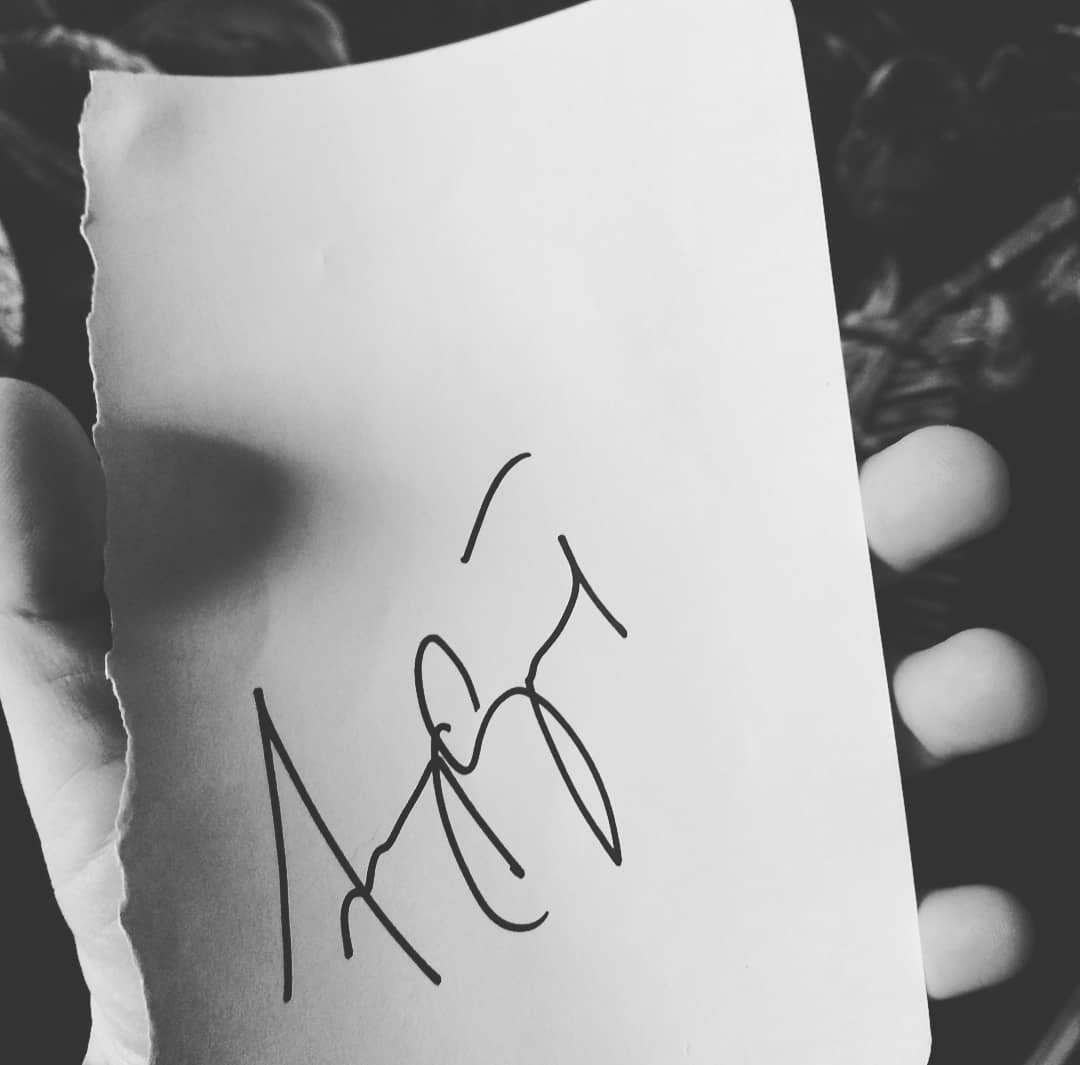 Amy was super awesome! Much thanks to her and the casino crew.
And thank you to all for sticking around to read our new stalking experience.